LAST WEEK SALE!! AFTER THIS WEEK NO MORE SALE POST!!
GIVE ME YOUR BEST OFFER FOR ANYTHING!!!
NO PRICE FOR ALL ITEMS!! TELL ME YOUR PRICE!!!


Check your item's Status here!
http://deebosco.livejournal.com/3248.html
My LJ Feedback,Please leave your feedback here!
http://deebosco.livejournal.com/2829.html
NO REFUND AND WE DONT RESPONSE FOR PACKAGE LOST!! ONCE I RECEIVE THE MONEY, THE MONEY IS GOING TO PAY FOR THE BILLS! SORRY!!
My Ebay Feedback:
http://feedback.ebay.com/ws/eBayISAPI.dll?ViewFeedback2&userid=boscochen2008&ftab=AllFeedback
PAYMENT:

PLEASE NOTICE THAT I ONLY ACCEPT PAYPAL!! PAYPAL IS THE BEST CHOICE FOR YOUR MONEY SAFETY!!


SHIPPING:
ALL ITEMS ARE LOCATED IN

NEW YORK,USA

!!ONLY SHIP TO

USA AND CANADA

,SORRY!! BUYER PAY SHIPPING!!

TRADING:
ALSO YOU CAN TRADE WITH ME!! BUT I WILL ONLY SHIP YOURS ONCE I RECEIVE MINES!!
I HAVE MY WISHLIST HERE:
http://deebosco.livejournal.com/2564.html
If you interested in any of my items, Please leave your Zip code and country in your comment.
When you send me the money via Paypal (send as GIFT)PLEASE PUT THE ITEM NAME AND SHIPPING TOTAL IN THE COMMENT AREA!!
SHIPPING AND PAYPAL FEE ARE

NOT

INCLUDED IN THE PRICE!!
SAILOR MOON ITEMS!!



REST OF MY ITEMS!!
GIVE ME YOUR OFFER!!
FREE SHIPPING IF YOUR PURCHASE TOTAL IS MORE THAN USD 60!!

PRISM CARDS FOR SALE!
pics of prism cards:



the following is sailor moon cards
all FROM JAPAN!! NO BOOTLEG!!
USD 1 EACH!!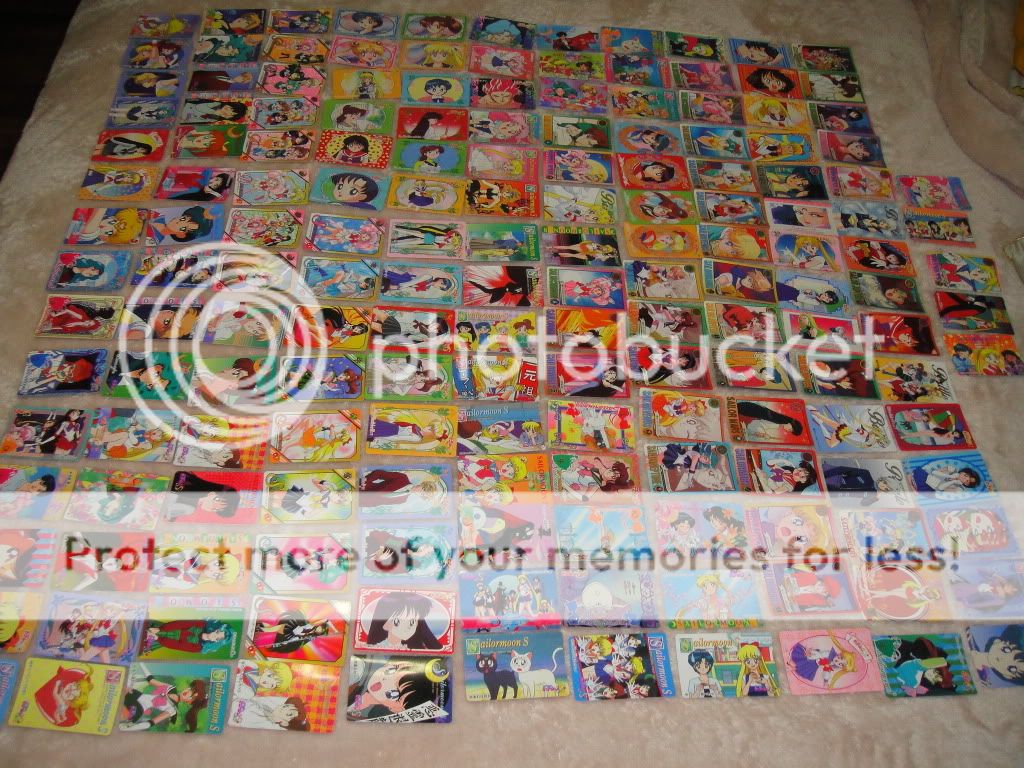 ALL THE CARDS ABOVE
USD 80 Shipped!!

THANK YOU!!

PICK SOMETHING!! !!